With over 30 years of music industry and recording experience, our music producers and recording engineers have worked with many of today's top artists!
The Audio District Recording Studios (in Toronto) features a world class studio with the best in digital and analogue recording… at an affordable rate.
With quality, on budget, on time audio services guaranteed to exceed the expectations of today's top Recording Artists (Signed and Independent), Film Makers, Publishers, Advertisers and Content Media Creators, we've got what you need.

Studio Facility
Experience our newly treated recording studio.
In a comfortable professional environment.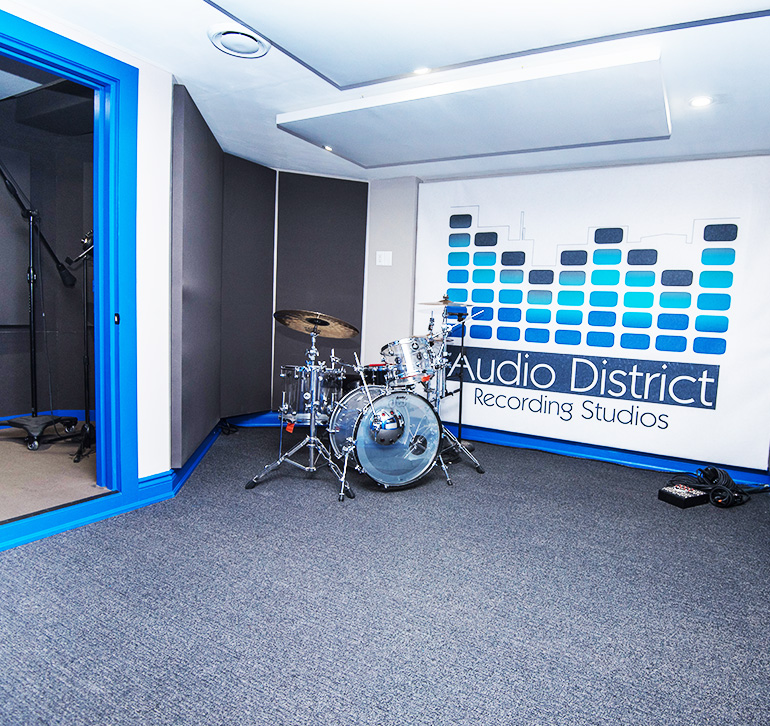 Studio A

– Live Room

Our live room features Custom Sounds Baffles from Floor to Ceiling with a floating floor for Optimal Sound Quality! The DW Drums Kit inside our live room was made famous on the Shawn Mendes, Alessia Cara and Cold Play Tours around the world by Drummer extraordinaire Adrian Passarelli for DW Drums. Great for ADR and dialog recording.
This is available for sessions. Our feature wall with the classic Audio District logo was also supplied by Reznick Event Carpets. Our live room has the perfect vibe for creating anything you can imagine!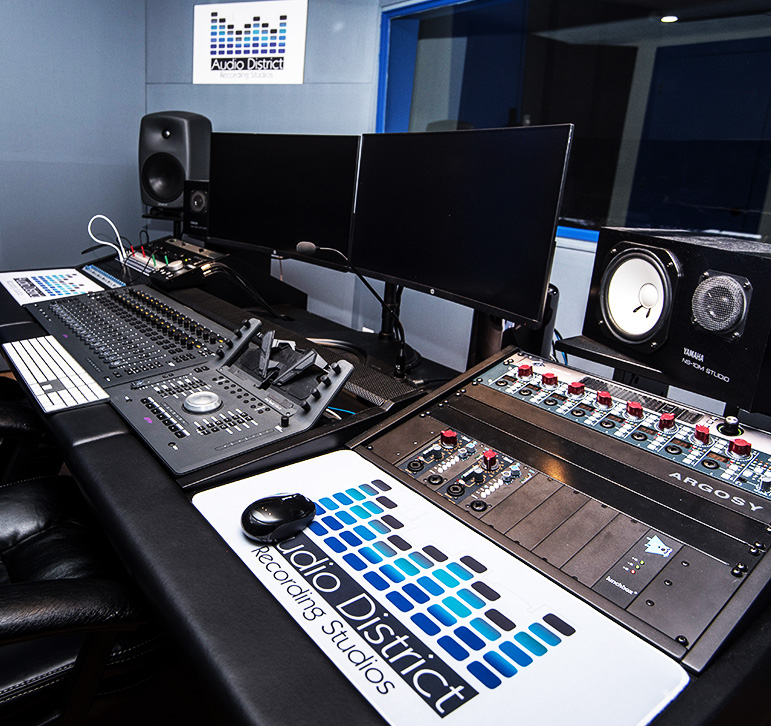 Studio A

– Control Room

The Studio Control Room was designed and built in the classic design of a Pilchner-Schoustal studio. Designed for the best optimal sound!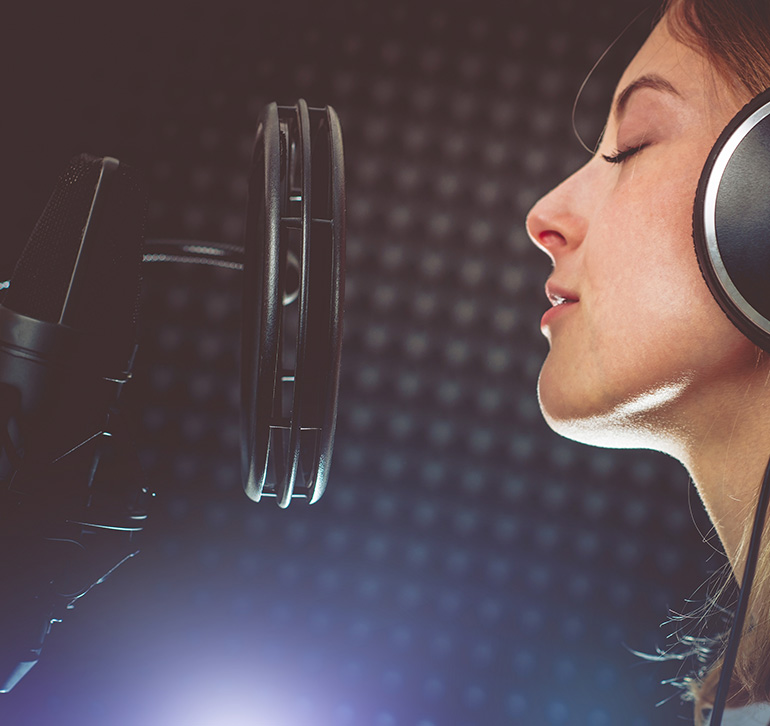 Studio A

– Vocal Booth

 Our world class vocal booth was designed and treated as a fully sound isolated booth, "room inside of a room" with a floating floor and full sound baffle and carpet by Reznick Event Carpets as used by the Toronto International Film Festival, Nordstrom, Coca-Cola, Target, Pinterest, the Toronto Raptors, and H & M. For Perfect Sound Quality and Isolation!
Studio Gear
AVID S3
ABLETON
NEVE 1073
WAVES BUNDLE
SPLICE
MELODYNE STUDIO
ANTARES AUTOTUNE
UAD ULTIMATE 8
Nathalie Smith
UAD Apollo X16
UAD Ultimate 8 Bundle
Avid S3
Yamaha NS10
Avatone Pro Mixcubes
Genelec 8050A Monitors
Universal Audio LA-610 MK II
Neve 1073
API 500
Yamaha U3 Upright Piano
Yamaha Key 88 Fully Weighted
M-Audio, Axiom 49
M-Audio, Oxygen 25
DW Design Clear Acrylic Drum Kit
Fender Acoustic PM-1
Dreadnought
Fender Telecaster
Neumann U87
Neumann KM184
Neumann TLM 49
AKG 414 MKII
Sennheiser 421
Shure Sm7B
Shure SM57
Shure SM58
Apex 515
Pro Tools Standard 2022
Logic Audio X
Ableton 10
Studio One
Waves Bundle
Izotope Suite
T-Racks
Native Instruments Komplete 12
Teleprompter
Our Clients
At The Audio District, these are some of our clients who recorded with us.
Providing them with the quality of service required to their specifications.
With Full Confidentiality!

Our Services
Recording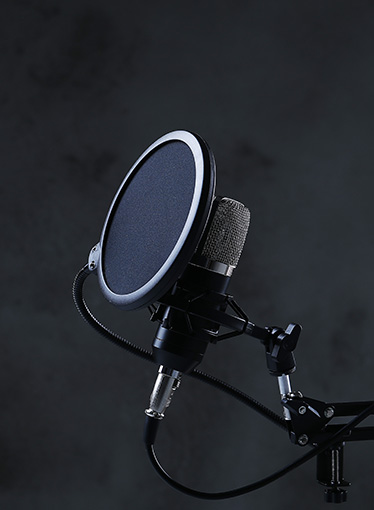 Mastering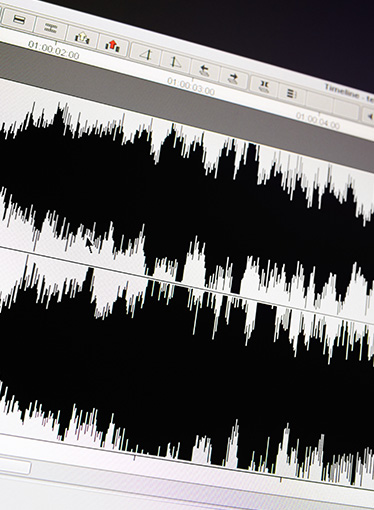 Mixing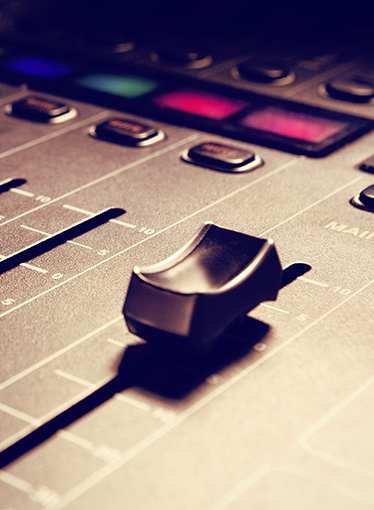 ADR
(Audio Dialog
Replacement)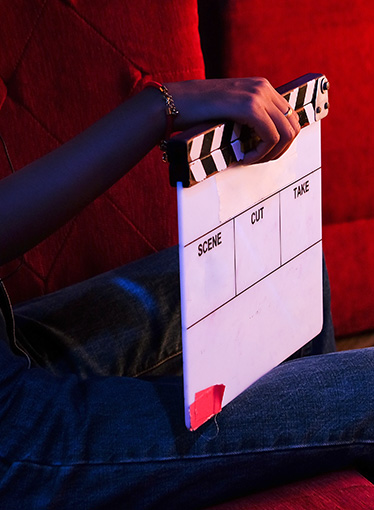 Voice
Over
Recording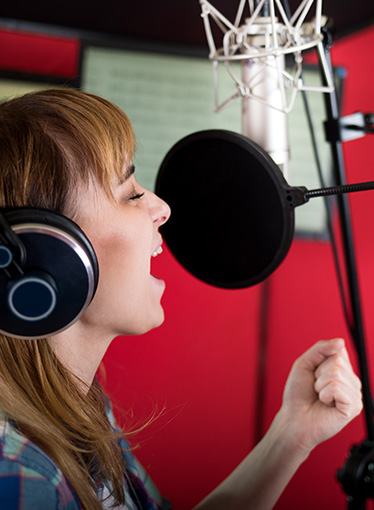 Studio
Rental
(For Engineers,
Producers/Song
Writers)