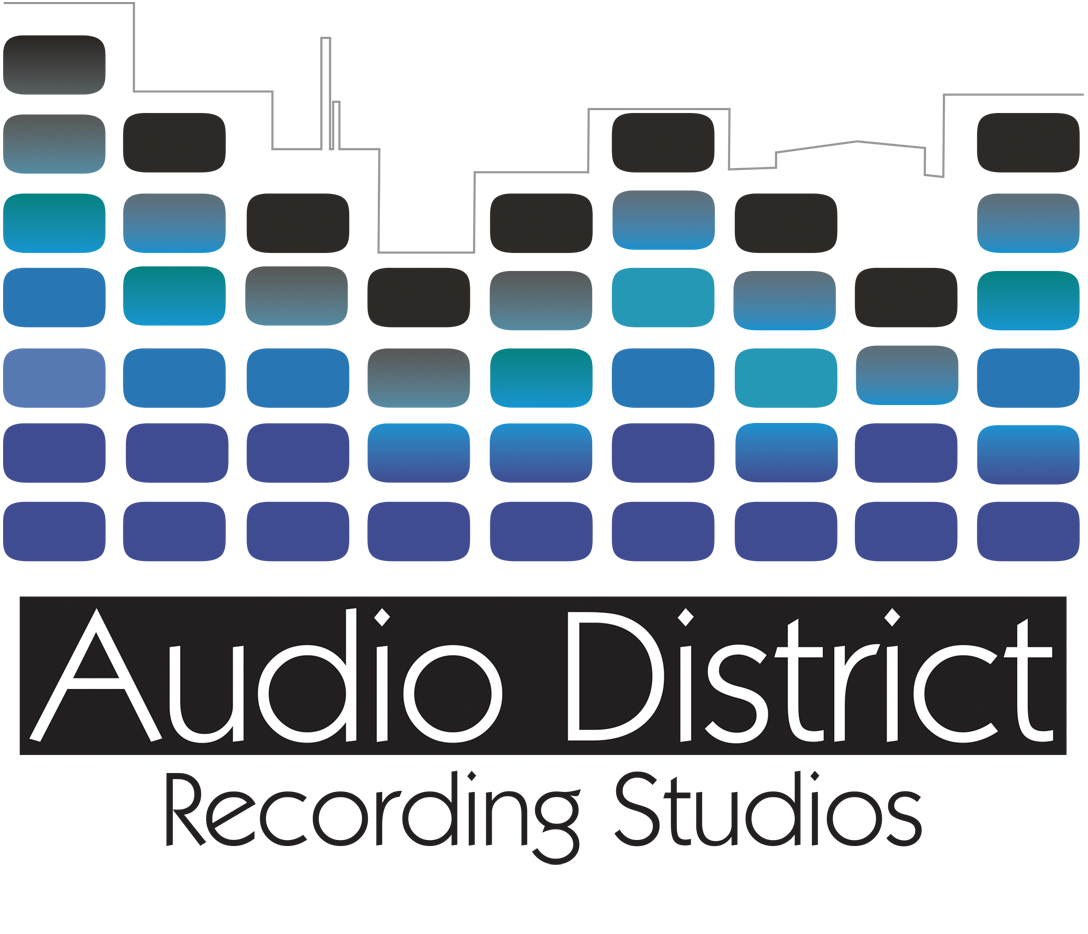 Exceeding Client Expectations… One Client At A Time!
The Audio District, providing professional, industry standard quality audio recordings to suite all avenues of production.
Whether the project is recording your next musical masterpiece or filmscoring the next blockbuster movie/TV show or your audio book for the next big publishing. "The Audio District" will listen and deliver to your requirements and exceed your expectations.
~ Safety is everything at The Audio District ~
With COVID-19 or any pandemic related outbreaks, we strive to keep the entire facility sanitized and safe with Enviro-shield and sanitization stations.
Our studio is equipped to handle your project from beginning to end. We have a remarkable I.T. team who looks after all data and recordings. Your recording sessions and masters will always be stored on our High Capacity Files Servers, which are backed up to the Cloud. In today's digital world, we pride ourselves in keeping a corporate backend infrastrucure, while giving you, the client, a relaxed, creative, carefree enviroment to be yourself.
Our Team
Founder
/ Senior Engineer
/ CEO

Robby Riggs, founded the Audio District in 2006. He is a Professional Sound Engineer, Music Producer, Song Writer. Also, owner of Robeter Productions and Robby Riggs Music Group Inc. He has over 30 years of experience in the recording industry.
His production duo, Mach 747 was signed with Perfecto/Mushroom/Atlantic Records (UK) in 2000 and since he has worked with Nelly Furtado, Shania Twain, Fefe Dobson and Paul Oakendfold, to name a few. His music has been featured on Ministry of Sound & Serious Club Hits. He has been published by Nettwerk Songs Publishing (UK) of Sarah McLaughlin fame. His music has been licensed by "Queer as Folk" on Showtime Television. He wrote and produced the theme for "Canadian Fishing Tour" for Global TV. He wrote and produced all the music for the Expression Awards for Chum Television. He wrote and produced the theme song and supplied all the soundtracks for "Grand Benders" on MTV. He has written & produced music for Nintendo DS on "Prey the Stars" which was internationally acclaimed and sold over 3 million copies worldwide. Also, many video game releases with Stars Group that have reached a global audience of 120 million users and has also provided music for Sony PSP.
For the past 15 years, with the Audio District, he has been working as a Senior Engineer and managing Advertising, Film & Television, Audio Books and ADR projects.
Engineer
/ IT Specialist
/ CIO / Vice President

MattLok was the previous owner of Four01 Recordings under Stickman Records which gain worldwide traction and distribution with Clubs and DJs. In 2001 Four01 Reocrdings got licensed to Queer As Folk TV Show as well as many compilations under MattLok's direction as Executive Producer. As an I.T. Specialist, MattLok realizes the lack of corporate I.T. infrastructures in recording studios and has resolved this problem by bringing an extensive I.T. infrastructure into The Audio District.
Today, MattLok owns "WeLuvHouse" Record Label which can be heard exclusively on Beatport. MattLok produces the majority of the music on WeLuvHouse under various aliases which was licensed by MTV's reality TV show Grand Benders. MattLok enjoys the production, engineering and arrangement aspects while wokring along side Robby Riggs, the songwriter. On the flipside, MattLok works hand and hand with Michael Terpstra on their data center (3z Canada) and "Managed I.T. Services" (MJT Solutions). Their expertise in I.T. has enhanced The Audio District's technology to adapat to today's demanding world.
MattLok made his contributions and worked at the infamous "Play De Record" for 10 years during primetime of 1992 to 2002, meeting many famous Artist, DJs, Producers, as well as gaining cultural diversity and understanding the underground music community between Raves, Clubs, Warehouse Parties and much more.  With his past meetings with the community and running some of the events, MattLok maintains his contacts with A and B list DJs, Producers and Remixers in the industry in hope to connect others passing through The Audio District with possible talent.

Mikey T is an avid music lover whose passion for creating and recording music started in high school with his Yamaha SY55, Cubase 1.0 and the good people of Saved By Technology. Circumstances led Michael away from his passion and instead of enrolling at the Harris Institute, he went on to a earn B.Sc from UofT (University of Toronto). Having established successful IT companies, Michael was able to return to his passion as part of The Audio District team. Michael brings IT and business development skills to the already talented team and long-time friends Robby Riggs and MattLok.